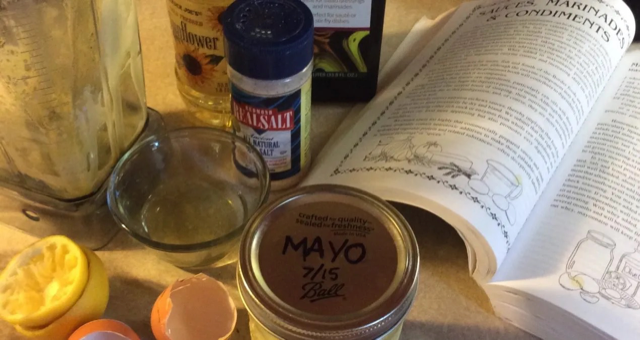 Aug. 1 2015
Revised Nov. 2022
By MamaDrenda
HOMEMADE MAYO, ONE OF THE EASIEST THINGS YOU CAN MAKE!
Trying to find a store-bought mayo that does not contain soy is a challenge. When you can, buy farm fresh eggs, possibly from a farmers market, those are the healthiest kind to use.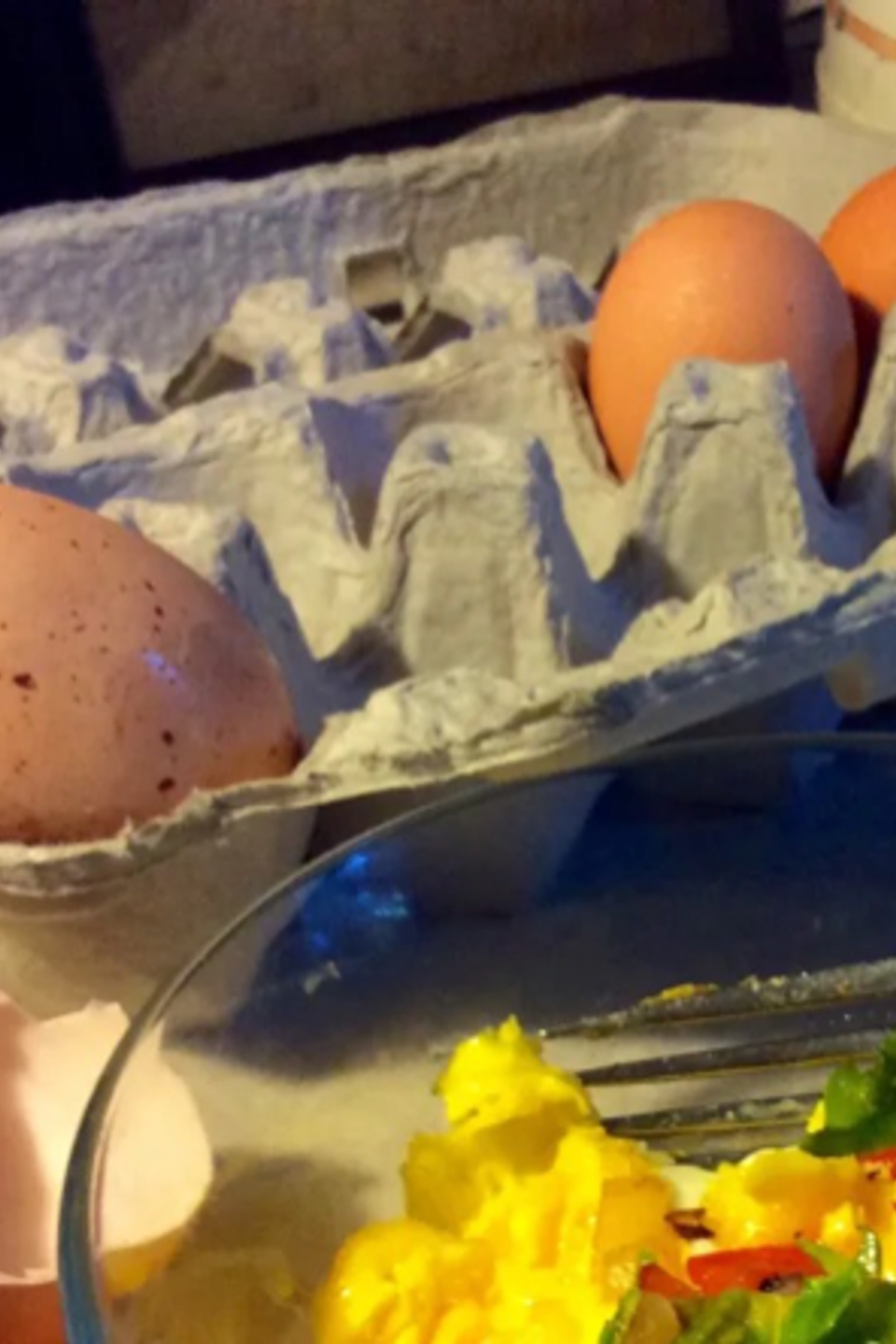 Farm fresh eggs.

Do not use canola oil ( from toxic rapeseeds and chemically processed -yuck!)

Use a cold pressed or expeller pressed oil. This just means the oil has simply been pressed out of the nut or seed without the use of harsh or toxic chemicals. Those chemicals then need to be removed with very high temperatures = the hydroginated process including bleaching/deodorizing (more chemicals)…. see the end for more info.

I love our Vitamix, it has been a wonderful tool for nutrient dense smoothies, salad dressings,  soups, nut butters….. and Mayo.

We have the dry canister to grind our own grains. It is a multi-tasker tool, buying a big bulky grain grinder was not for us with such limited counter space.  Vitamix is also made in the USA!

Inspired by the Nourish Traditions cookbook.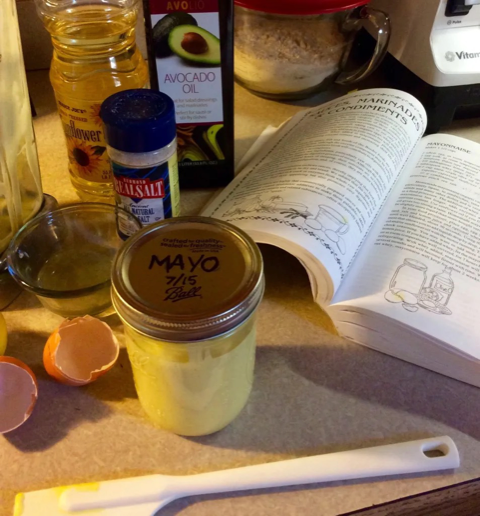 MAYONAISE RECIPE
1 to 2 T. of lemon juice

1 T. of whey (optional)

1 t. dijon or stoneground mustard

1 fresh whole egg, at room temp.

1 fresh egg yolk, at room temp.

1 garlic clove (optional)

1/2 t. salt or to taste

3/4 C. cold-pressed sunflower or avocado or olive oil

Put all ingredients except oil in a high powered blender at medium speed, while slowly pouring in the oil.

Blend about 60 seconds or long enough to grind up the garlic and make a "fluffy" mayo. Pour into a jar and refrigerate.

The whey is simply the strained liquid from a real good quality yogurt. If you choose to use it, after blending it in, leave the mayo out on the counter in a jar with a tight fitting lid for up to 8 hours to make it last longer with the good probiotics. Add to your salads and sandwiches.

Enjoy some good for you food,
Mama Drenda

If you'd like to see how the nonnutritive chemically processed oil is made: How It's Made – Canola Oil.  Then learn the sad Facts About Canola Oil.